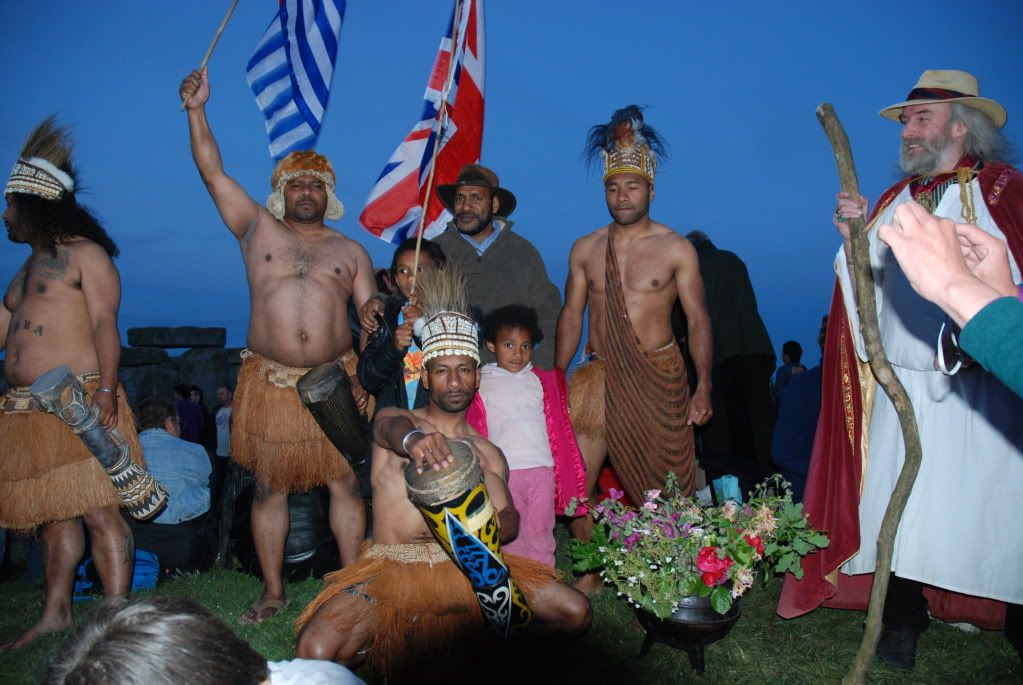 Stonehenge Summer Solstice 2009
The event was a triumph !! Everyone I met was lovely, happy, smiling and having a great time ! 36,500 people and only 37 arrests for minor offences, the event was a credit to us all, both at home and abroad.
There were many people present who had travelled from all over the world to be there, including the West Papuan Dance Troupe who came to share their wonderful ancient tribal dances and raise awareness of the plight of the West Papuan people, who are being opressed by the Indonesian govt. in their homeland.
The sunset ceremony was very well received by the large crowd who all joined in with the invocations to the sun and the earth, making a marvellous sound intoning III AAA OOO, which swelled and rolled around the landscape dedicating everything to the highest good, to make a beautiful atmosphere and setting the tone for the event to pass off peacefully and safely.
The Glastonbury Order of Druids ran the Gathering area (with help form the Genisis Order of Druids and Susanna Lafond) throughout the night with wonderful performances from Handshake, Corrine Gibbons (arriving specially from Singapore), Master Kitana, Open Circle and the marvellous Pok, formerely of Spacegoats. Jennie Venus and Steve Swan played some beautiful songs and had the crowd joining in with some of everyone's old favorites. Some impromptu performances from a lady slam poet, Tori from New York State and a beautiful solo spot from Alana of the Genisis Order of Druids meant that a lovely night passed smoothly with dawn coming round so quickly and effortlessly that we still had plenty of energy to spare for the sunrise ceremony at the Hele Stone.
Contrary to the Times report June 22nd 2009, Rollo and Arthur did not form rival circles but worked together as usual, as they have done for nigh on 21 years in their efforts to make this event possible at all. It was an amusing report by Simon De Bruxelles, which put the occasion firmly as a national tradition along with Wimbledon and Glastonbury Festival.
Arthur, Rollo and Kazz worked tirelessly all night long, with many other peace stewards and druids, so a big thank you to all who made it such a great solstice !!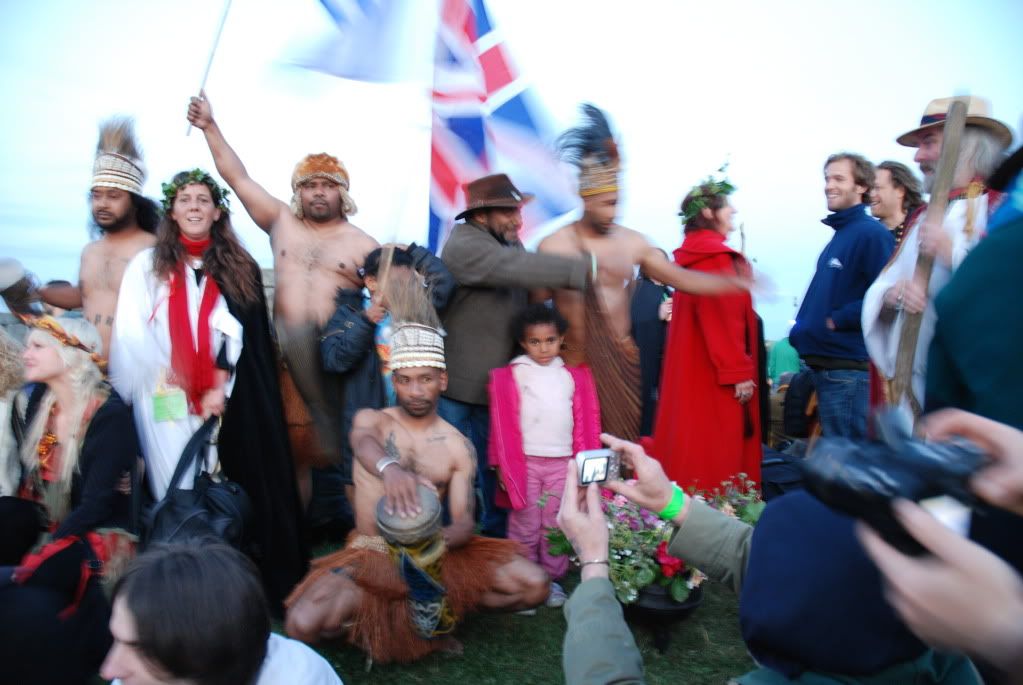 This is me in the thick of it, ecstatically happy, many thanks to the nice lady who took the picture for me !!