Beltane 2009 Glastonbury Tor
This year saw the 21st anniversary of the Glastonbury Order of Druids annual Beltane ceremony on Glastonbury Tor. A wonderful morning tinged with sadness as our dear friend and famous antiquarian, John Michell, was laid to rest later in the day after his recent sad passing. Rollo led a tribute to John which can be seen on You tube, and we were joined by the magnificent Dolmen Grove drummers and a few hundred celebrants, including drummers, poets and bards.
Cam Vale Morris performed their traditional dancing up of the sun and the atmosphere was magical and mystical with the real mists of Avalon below us on the levels giving an ever- changing display of rolling shapes and looking like a mythical land of old.
Mathew Holbrook gave a lovely rendition of his latest poem and Tim Hall sang Summer is a cumin in and Hal an Tow as the sun gradually illuminated the land and people.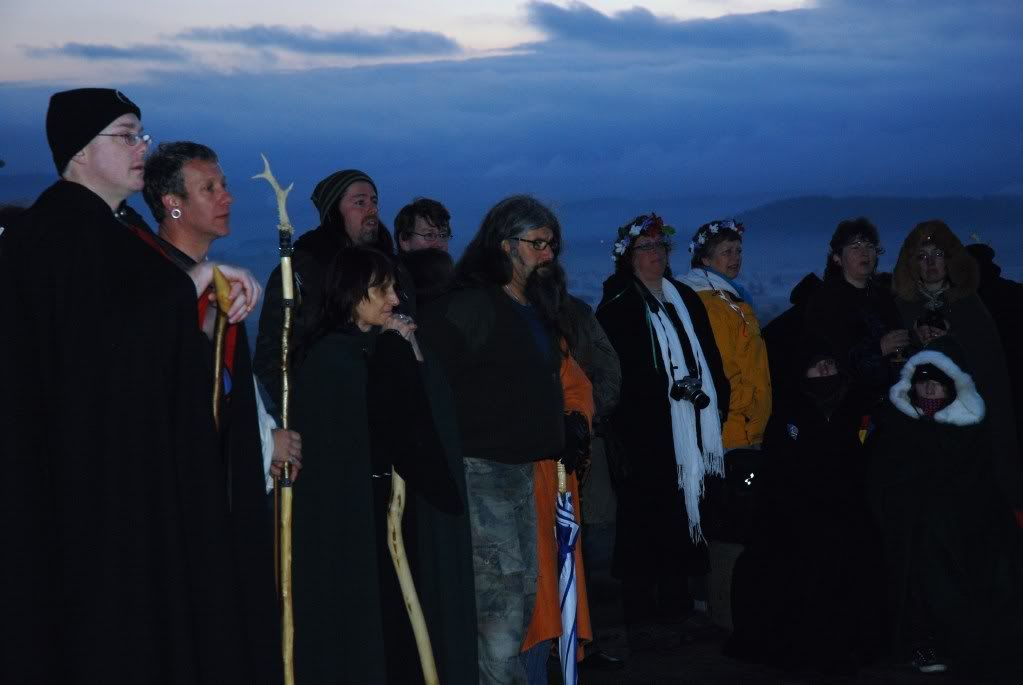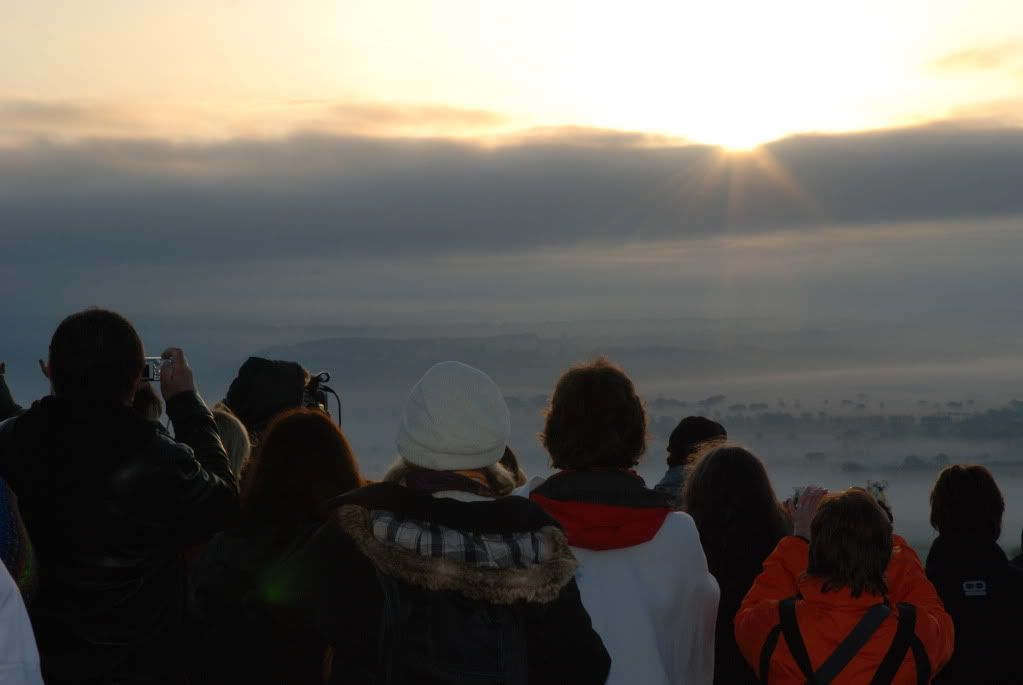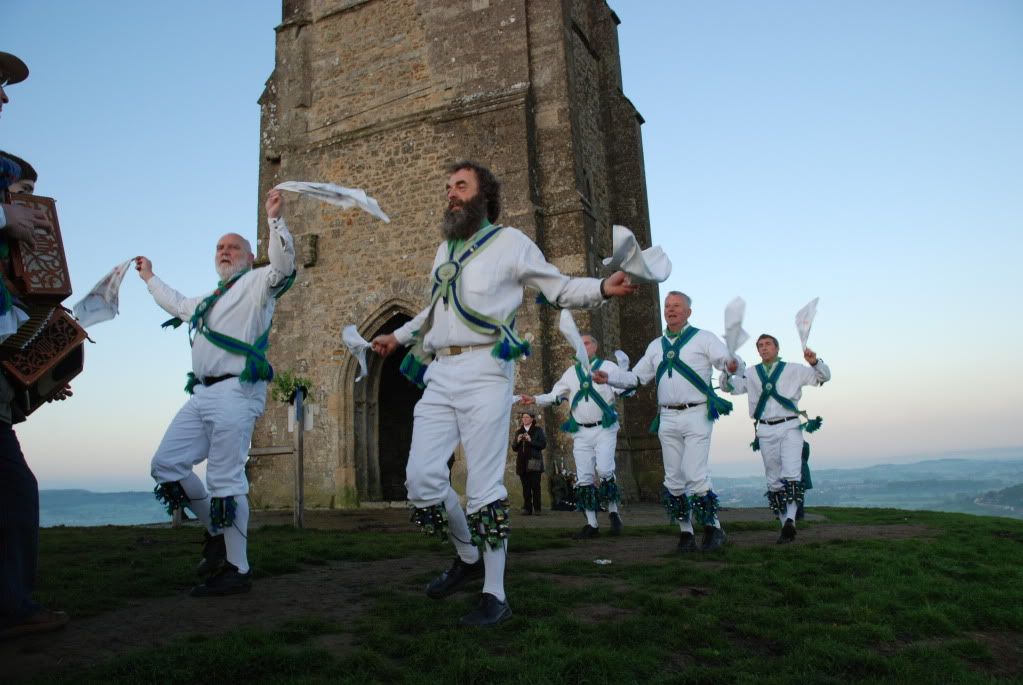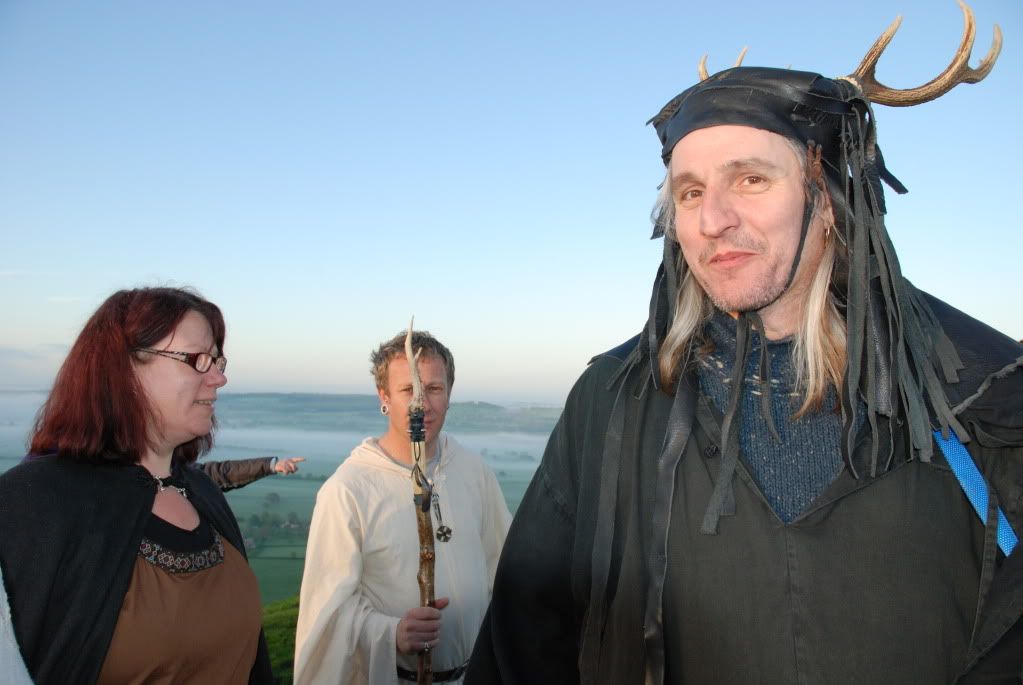 For further coverage see
http://www.youtube.com/watch?v=WHlBUaSAZm4
Thanks to Mikesey for filming the occasion.